Briar Burnett-Grant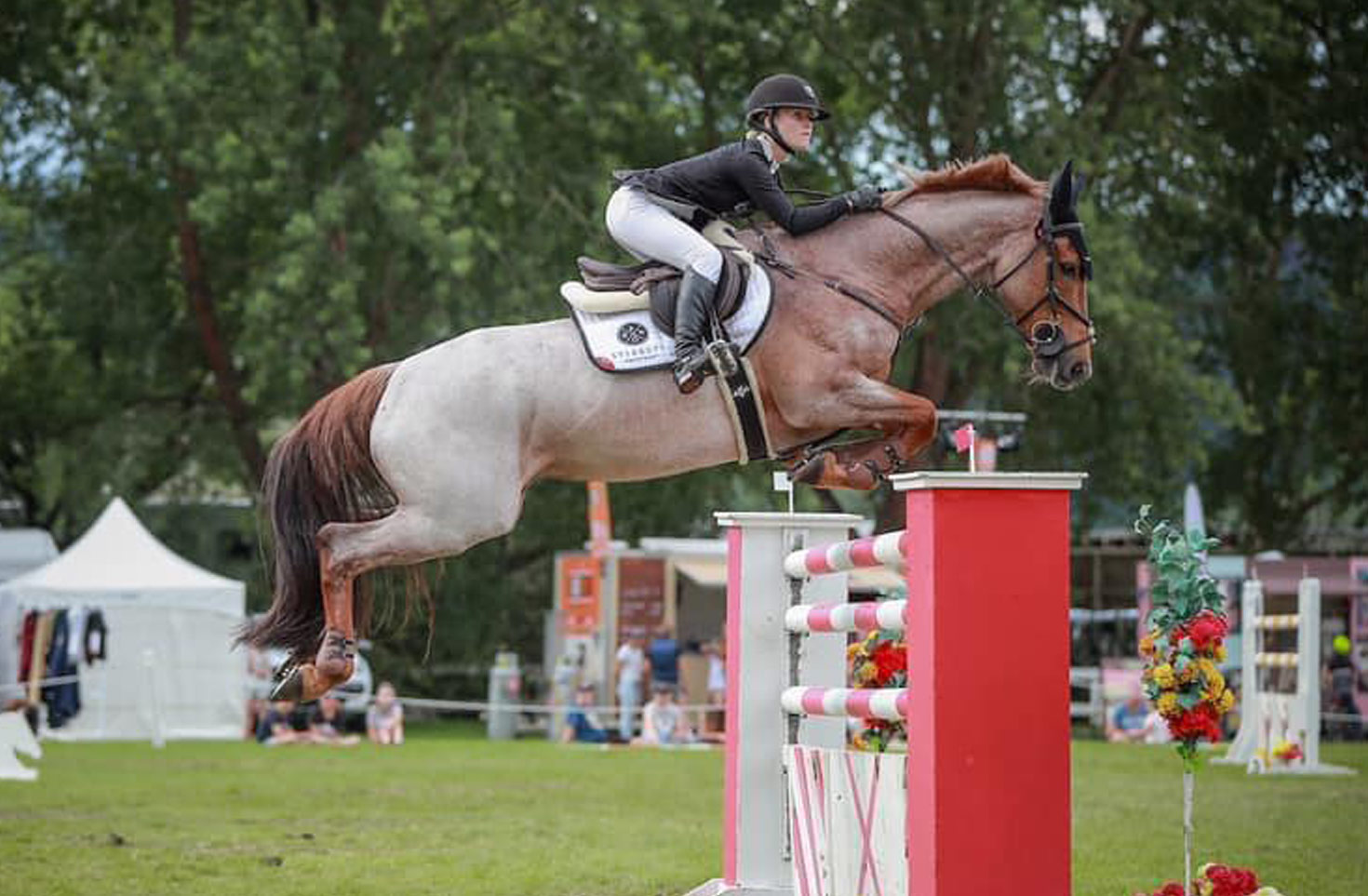 Name: Briar Burnett-Grant
Age: 18
Lives: Taupo
Occupation: Full Time Rider
At what age did you start riding and who introduced you? I started riding at the age of 7 because my sister rode.
Tell us about your first horse: My first pony was an ex RDA miniature. We thought that because she was a RDA pony that she would be quiet but she turned out to be incredibly naughty and would even manage to get people two times the size of her on the ground. Defiantly taught me how to stay on!
How many horses do you currently have in work? I currently have 8 horses in work.
Which horse is your current star and do you have any future stars? Flash is obviously the current star and I have a lot of future stars coming through! The one i'm most excited for is homebred Fiber Fresh Chesall. We brought his mother in to NZ from Germany pregnant with him. He is by Colman out of a Casall ASK mare.
Who was the biggest influence to your riding? The biggest influences from the beginning were Daniel Meech and Katie Laurie. We were lucky enough to have had Daniel living with us early on while he based in NZ for a bit so that defiantly boosted my riding abilities. When Daniel left for Europe again I started training with Jeff McVean and have been with him ever since!
What do you look for in a horse? I like a good bold canter, clean jump and defiantly braveness.
How do you prepare your horse for a big class and what is important for your warm up? If I'm going to a show on the weekend I'll do higher intensive work at the start of the week and then gradually back off their work load so that they aren't muscle sore going into competition. For Flash, I mostly focus on keeping him as calm as possible in the warm up.
What are your biggest competitive achievements to date? Winning the 2018 Olympic Cup, Winning a World Cup and also coming in the Top 3 of the 2018/19 FEI World Cup Series.
What are your short and long term goals? My short term goals are winning the FEI World Cup Series & long term going to the Olympics and WEG.

Who are your role models (New Zealand and/or international)? Samantha McIntosh, Scott Brash & Mclain Ward.

What is the best piece of advice you have been given? What will be will be.
Tell us a few things we don't know about you. I never played any other sports growing up but I was a competitive dancer from ages 6-15.
Do you have any sponsors? Yes I am extremely lucky to have super generous sponsors support my team and I! My horses are powered by Fiber Fresh Feeds and enhanced by BetaVet. All of the beautiful gear that my horses and I are decked out in are thanks to Stirrups Equestrian. Pure Pine also provide us with top quality dust free shavings.
View Comments