Fiber Fresh Veroana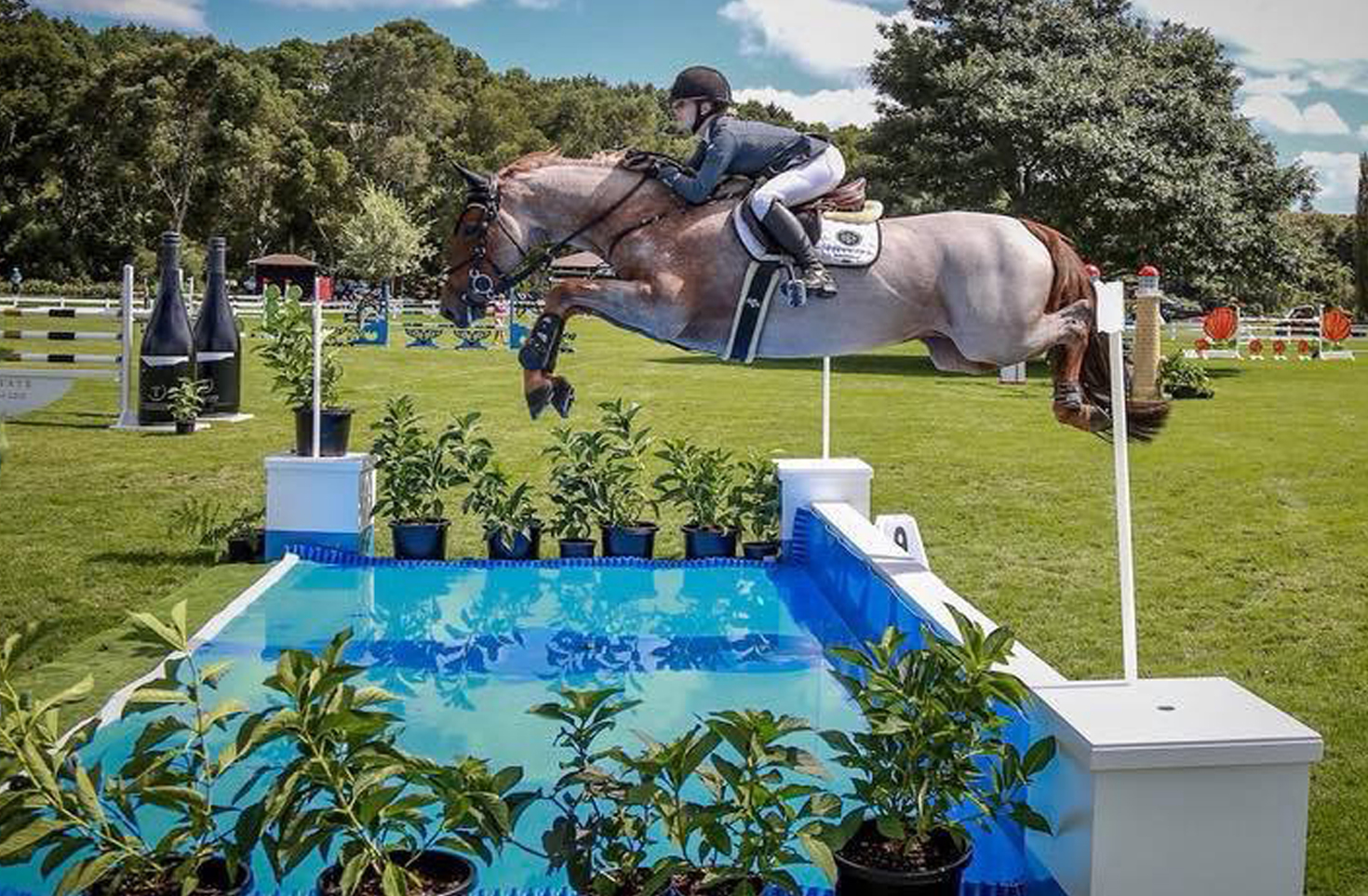 Cornege Photography
Horse Name: Fiber Fresh Veroana
Stable Name: Flash
Sex: Gelding
Age: 10
Height: 16.3hh
Colour: Strawberry Roan
Sire: Indoctro
Dam: Strawberry
Breeder: Ike & Kylie Unsworth
Owner: Burnett-Grant Ventures Ltd
Owned since: Early 2016
What particular characteristics of the Sire and Dam attracted you and do you think Flash has inherited these?
His mother was a very hot horse, much like him. He is a super careful jumper, like Indoctro. I liked that he was very brave despite not being the easiest to get to the fence.
Tell us a bit about his personality. What is he like at home and out at competitions? Flash is quite quirky, he takes a while to warm up to new people and he always pretends to be grumpy. At home he's still a hot ride but with time he quiets down. At shows he's super difficult to warm up because as well as being excited he is extremely horse shy (most people know him for this now so it's a lot easier to warm up than it was a when he was new to the circuit).
Does he have any quirky traits? He always quivers his bottom lip when he's nervous/anxious.
What do you consider the highlights of his career so far? An early highlight for us was winning 7 Year Old of the Year at the Land River Horse of the Year. We are the current Olympic Cup champions and won the 2017/18 Premier League Series. In early 2018 we won our first World Cup start and this season we finished in the Top 3 of the FEI World Cup Series.
What are your short and long term goals for Flash? My short term goals are to win the FEI World Cup Series next season. My long term goal would ultimately be the Olympics and WEG.
View Comments