Youth prevails in Takapoto Gold Tour Final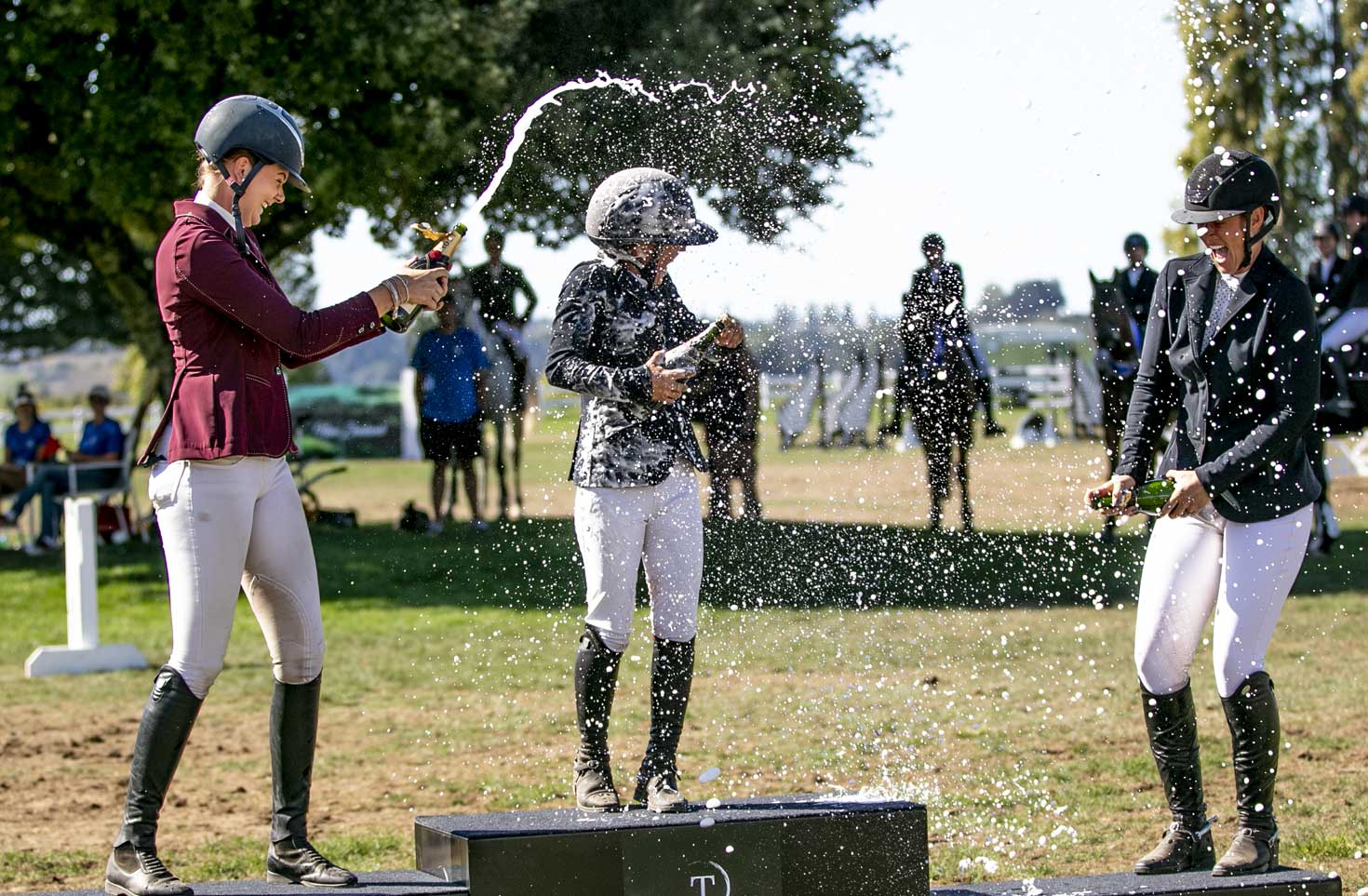 New Zealand Jumping
The headline class at the Takapoto Estate Showjumping festival was held this afternoon. After exciting qualifying rounds on Thursday and Friday, today's final saw 24 of New Zealand's best jumping combinations (as well as a couple of Australian raiders) compete for in the 1.40m Gold Tour Final.
Under sunny cloudless skies, the competitors tackled a challenging but fair course put together by German course builder, Frank Rothenberger. In total, there were eight clear rounds, with the fastest of these being recorded by the winning combination from last year, Maurice Beatson and Gold Locks, in 85.33 seconds. The judges decided that the five 4-fault combinations would join those with clear rounds in what would become a 13 combination second round.
First out in the second round were the four-faulters.
Nakeysha Lammers and her 10-year-old bay gelding Resolution started off round 2 with a clear round to remain on four faults. Next up, Claudia Hay and Euro Sport Centavos also went clear and with a faster time, took the lead. Lily Tootill and Ulysses NZPH took a single rail to post a total of eight penalties and drop out of contention. Next was Fraser Tombleson and Mea I. This combination, also recorded a clear round, however, his time placed him provisionally in third place. Last of the first round four-faulters was Kimberley Bird and Cera Cassina, who took a rail to finish with a total of eight penalties.
Now it was time for those who recorded clear rounds to strut their stuff.
Immediately, the pressure was put on the rest of the field, when Maurice Beatson and Mandalay Cove recorded a clear round in 56.08 seconds. Next out was Bridgit Berry and Toulon NZPH who took a rail as well as three time penalties to ruin their chances of winning.
New Zealand international rider Clarke Johnstone and Dolly Blue were next, but could not threaten Beatson after taking a rail. The current Australian Senior Champion combination of Amber Fuller and CP Aretino were next up. Despite a fast time, a single rail cost them the chance of winning.
Now there were just four combinations left to jump. Could Maurice Beatson and Mandalay Cove hang on?
Brooke Edgecombe and LT Holst Alexander were next and did brilliantly. Not only did they go clear, but their time was more then five seconds faster than Beatson's. Now the lead was their's with just three combinations to come.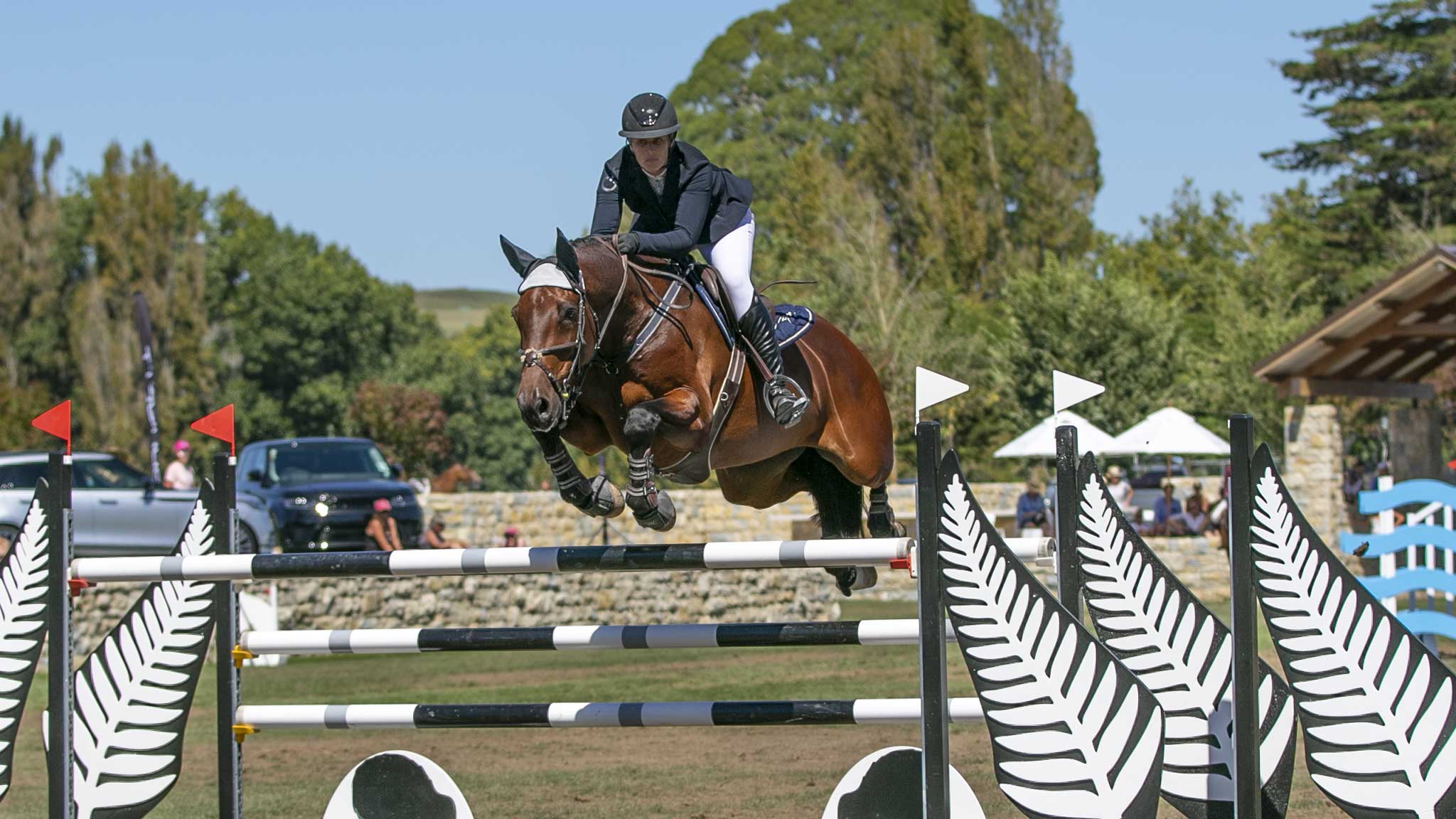 Brooke Edgecombe and LT Holst Alexander
Another Australian visitor Kate Hinschen and Finch Farm Cadel were next to ride. They recorded a clear and with a time about a second faster than Edgecombe, took the lead. Penultimate combination Maurice Beatson and Gold Locks who took out this title last year, were determined to defend their title, however, a single rail dropped them out of the placings.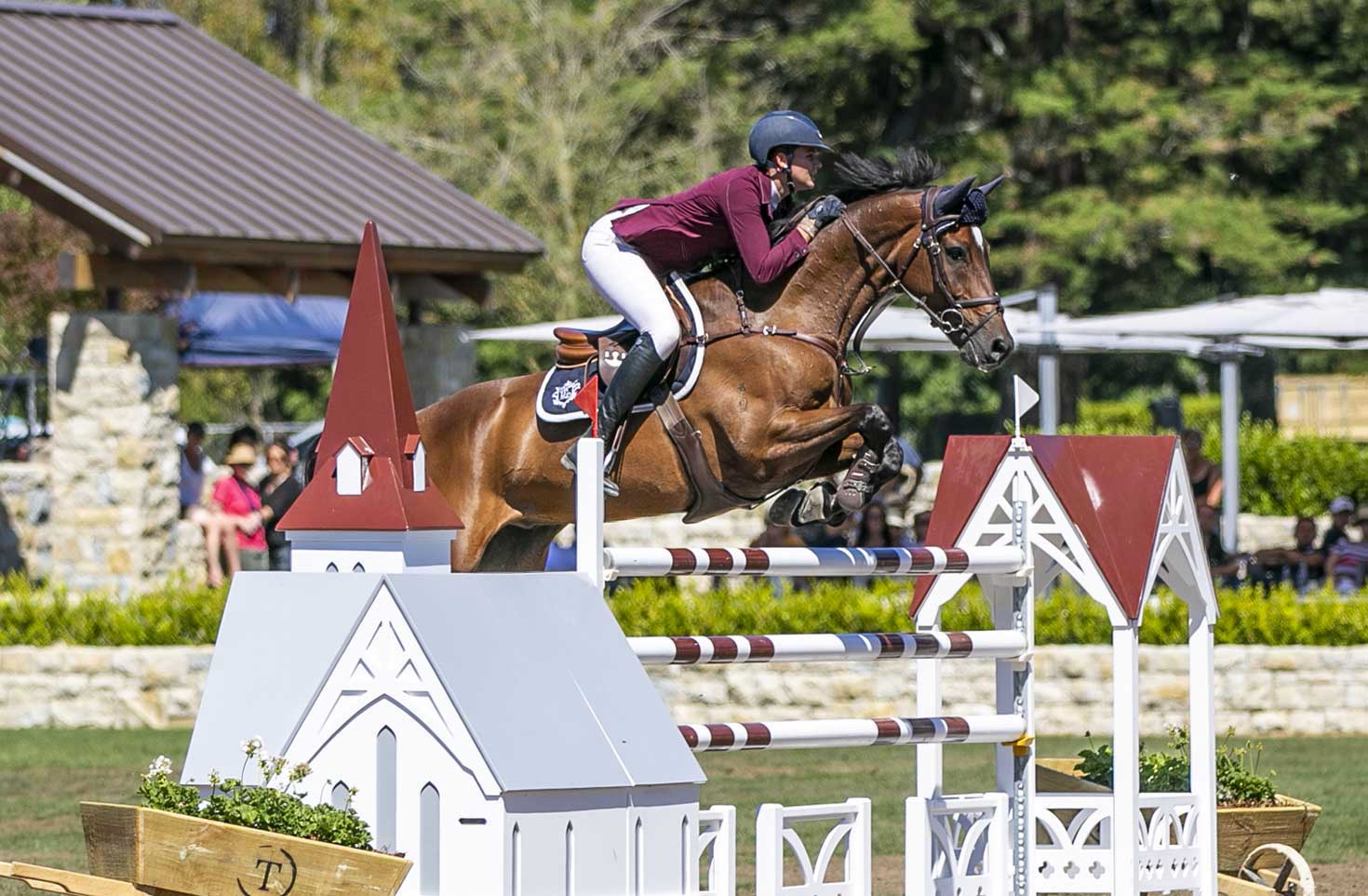 Kate Hinschen and Finch Farm Cadel
So it all came down to the last combination. Annabel Francis and Carado GHP were in form having won the first Qualifying class for this final on Thursday. As the youngest rider in the field, at just 16 years of age, entered the arena, the large and enthusiastic crowd fell silent. As they progressed around the course, the excitement grew to a fever pitch. It was clear that they were going fast, but were they going fast enough to beat Hinschen's time of 46.60 seconds?
Still clear and with a long run to the last, Francis urged Carado GHP on to go even faster. As the crowd's cheering grew to a roar, their enthusiasm flowed onto the arena and Carado GHP responded accordingly. He raced towards the last and it was now clear to the spectators, that all they had to do was clear the last and the title would be their's.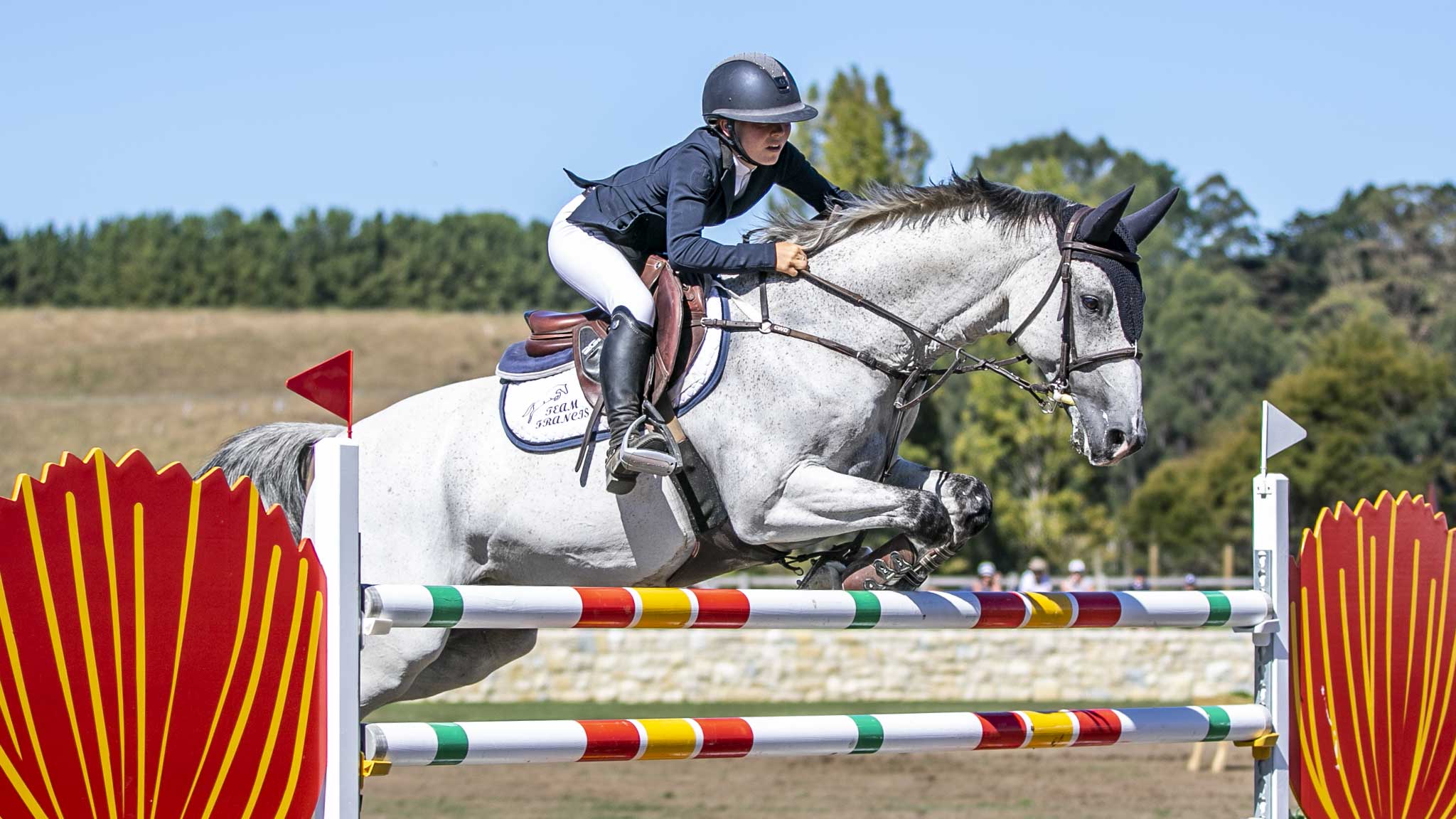 Annabel Francis and Carado GHP
This class was 1.40m, but the last jump could have been 1.80m and they still would have won! They literally sprung up and over the fence and by the time they landed, the judges had declared them the winner, by almost three seconds.
New Zealand Jumping would like to congratulate Annabel on her magnificent victory.
The top six placegetters in the Gold Tour Final were:
| | | |
| --- | --- | --- |
| PLACE | RIDER | HORSE |
| 1st | Annabel Francis | Carado GHP |
| 2nd | Kate Hinschen | Finch Farm Cadel |
| 3rd | Brooke Edgecombe | LT Holst Andrea |
| 4th | Maurice Beatson | Mandalay Cove |
| 5th | Claudia Hay | Euro Sport Centavos |
| 6th | Nakeysha Lammers | Resolution |
View Comments