Rylee Rises to Victory in Larsen Sawmilling Grand Prix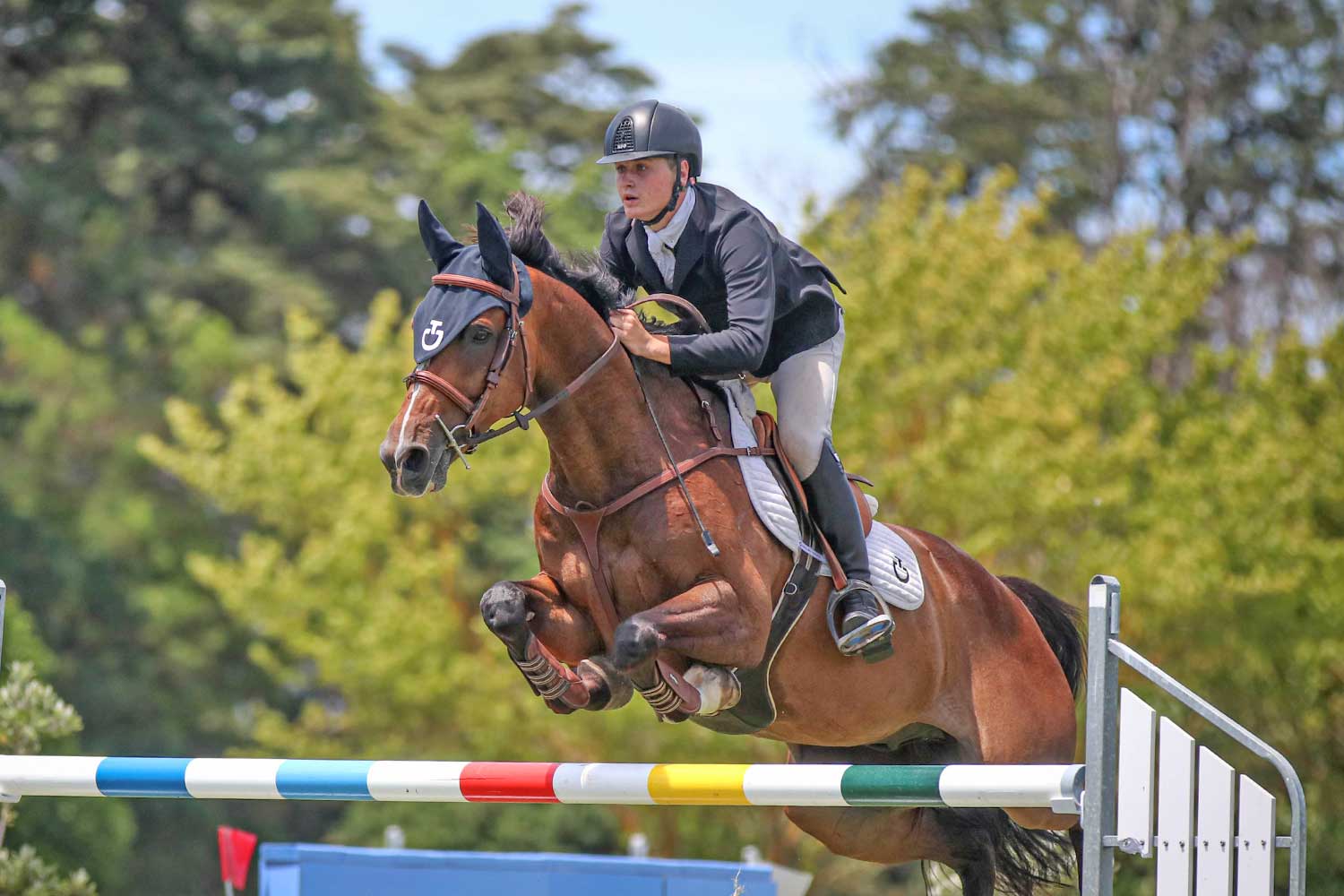 Ashleigh Jade Photography
Above: Rylee Sheehan and Bandito NZPH. Photo credit: Ashleigh Jade Photography
With the POLI Payments World Cup Qualifying Series reaching its exciting conclusion last weekend, competition this weekend on the North Island moved over to Gisbourne, with the Larsen Sawmilling Equestrian Championships taking place over 3 days.
The feature event on the first day of competition on Friday was the FEI CSI1* class conducted over 1.40m. The class attracted a small field of six combinations, three of which recorded clears in the first round, the fastest of which was recorded by Tauranga teen Olivia Newsom and Caretino Jewel who are in great form after their win in the ESNZ Horse Grand Prix at Wairoa last weekend. First round clears were also recorded by Jesse Linton and LT Holst Elsbeth and Tegan Fitzsimon and Campari.
In the second round both Newsom and Caretino Jewel and Fitzsimon and Campari again recorded clear rounds, so it came down to times to split them. Fitzsimon and Campari prevailed with a time of 45.31 seconds, just 0.7 seconds faster than Newsom and Caretino Jewel. Simon Wilson and McMillans Ariados, who went clear in round two, did not add to their single Round One rail, to finish on a total of four faults and take third place.
Full placings for the class are listed below:
CLASS 3: FEI CSI1* – 1.40m

| | | |
| --- | --- | --- |
| PLACE | RIDER | HORSE |
| 1st | Tegan Fitzsimon | Campari |
| 2nd | Olivia Newsom | Caretino Jewel |
| 3rd | Simon Wilson | McMillans Ariados |
| 4th | Rylee Sheehan | Bandito NZPH |
| 5th | Jesse Linton | LT Holst Elsbeth |
| 6th | Mikayla Herbert | Grand Caballo |
Sunday saw the running of the ESNZ Horse Grand Prix with rails set between 1.40m and 1.50m. A field of seven combinations were entered, with most of the CSI1* starters from Friday returning.
We only had to wait until the second combination out to see out first clear round, Tegan Fitzsimon and Campari in 90.63 seconds. They were soon joined by Ta Aroha teenager Rylee Sheehan and Bandito NZPH, clear in 84.69 seconds.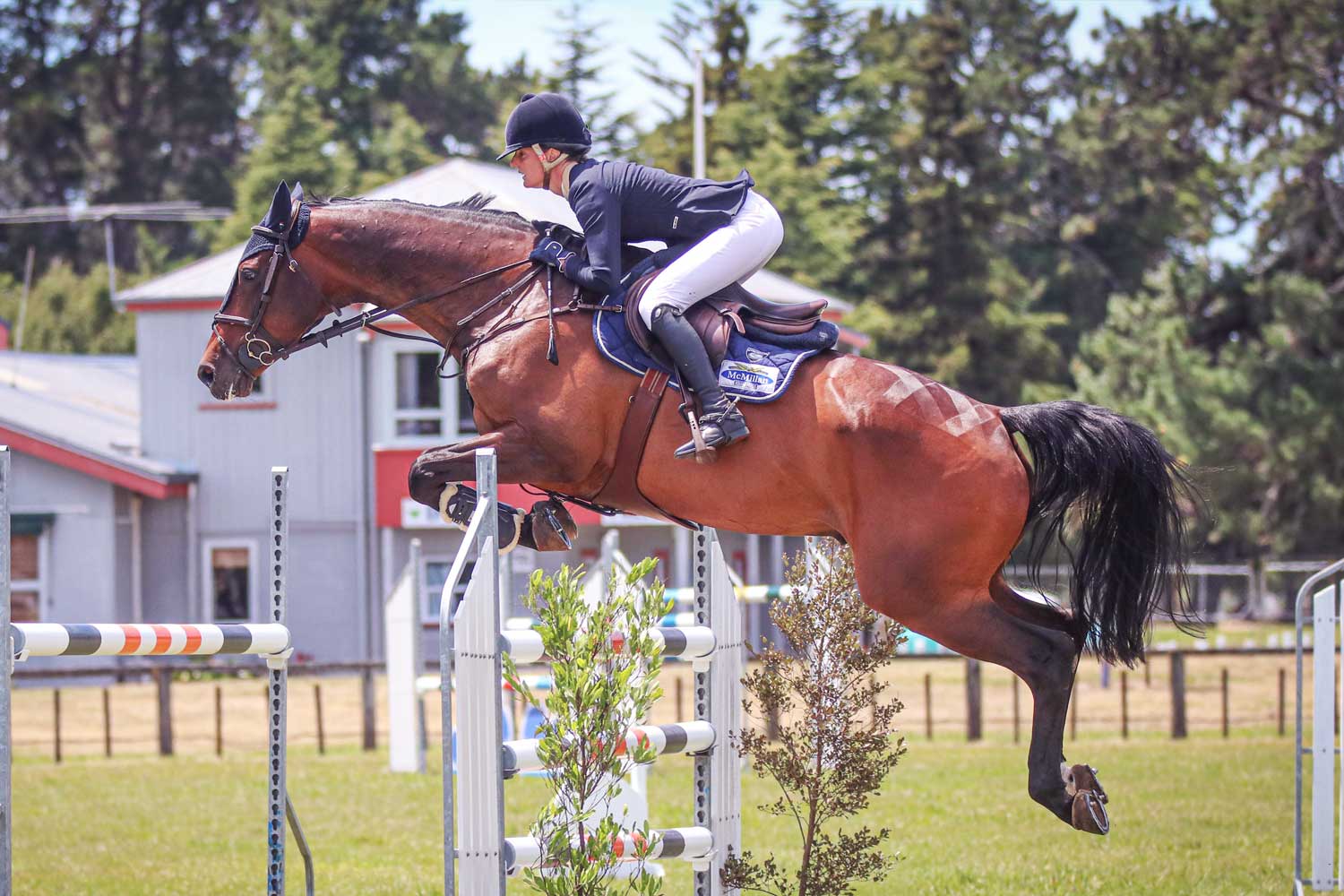 Tegan Fitzsimon and Campari. Photo credit: Ashleigh Jade Photography
In the second round, first round 4-fault combination Simon Wilson and McMillans Ariados went clear in a fast time of 70.05 seconds to put the pressure on the rest of the field. Second last out were Tegan Fitzsimon and Campari who rose to the occasion, again going clear to finish on a total of zero faults and take the lead. It all came down to the last combination, Rylee Sheehan and Bandito NZPH, who would either go clear in less than 68.47 seconds to take the victory, or a clear slower round or a single fault would see Fitzsimon and Campari take the win again. In a fantastic ride, young Sheehan and Bandito NZPH went clear in just 63.0 seconds to win by a clear margin to secure their second win of the series. This combination, who before today, were sitting in eighth place on the ESNZ Grand Prix Leaderboard, could now be placed as high as third as a result of this win, depending on results from other legs of this series being held elsewhere in the country this weekend.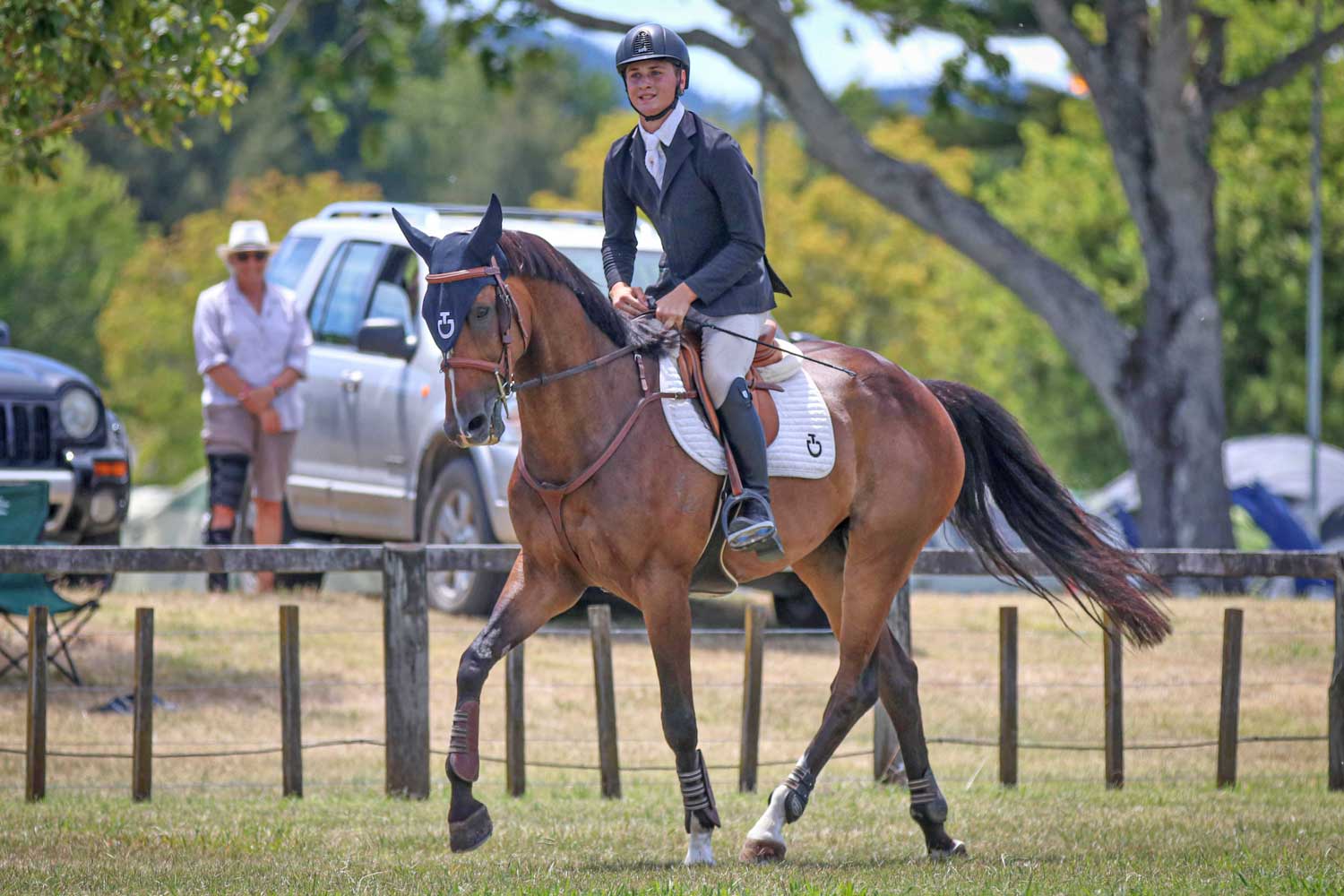 Rylee Sheehan and Bandito NZPH. Photo credit: Ashleigh Jade Photography
Full results from this class are listed below:
CLASS 38: ESNZ Horse Grand Prix – 1.40-1.50m
| | | |
| --- | --- | --- |
| PLACE | RIDER | HORSE |
| 1st | Rylee Sheehan | Bandito NZPH |
| 2nd | Tegan Fitzsimon | Campari |
| 3rd | Simon Wilson | McMillans Ariados |
| 4th | Jesse Linton | LT Holst Elsbeth |
| 5th | Drew Carson | LC Autograph |
| 6th | Jesse Linton | Cavalino |
View Comments