New Zealand Jumping Team bid for Olympic Qualification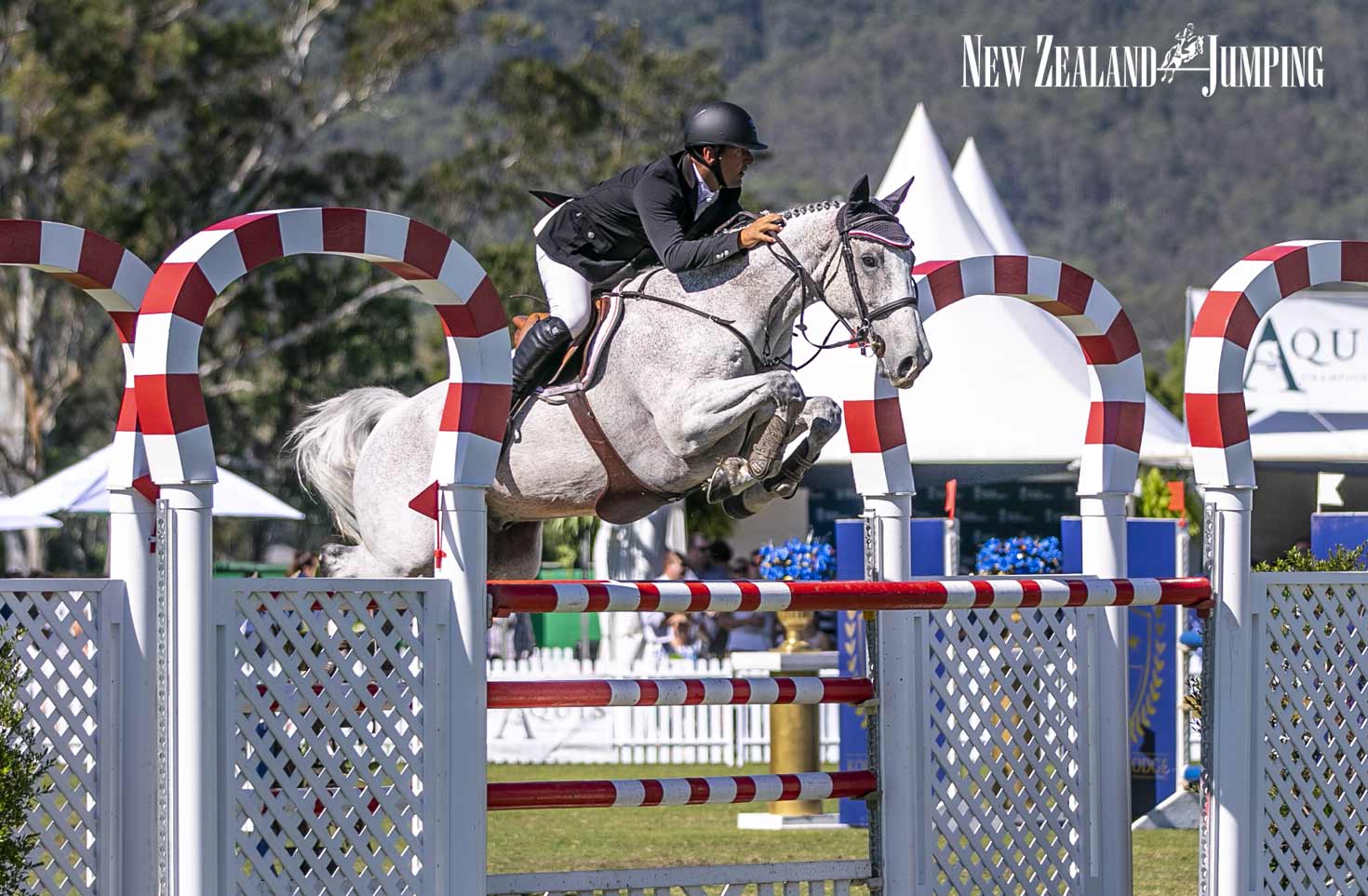 Australian Jumping
Above: Tom Tarver-Priebe and Popeye
Over the next few days, a team of New Zealand jumpers will be vying to qualify for the teams event at the Tokyo Olympics. The Group G (incorporating Oceania and South East Asia) Regional Olympic Jumping Qualifying Event, will be held in Valkenswaard in the Netherlands, with New Zealand aiming to take one of only two spots still available.
With a maximum of 20 countries to send teams to compete at the 2020 Olympics, Group G will supply four of these teams, however, with one slot taken by Japan, being the host country and another claimed by Australia by virtue of their sixth place in the teams event at The World Equestrian Games (WEG), only the first two countries this week will make the cut.
The team currently has five combinations, being:
Bruce Goodin and Backatorps Danny
Daniel Meech and Fine
Richard Gardner and Calisto 5
Samantha McIntosh and Check In 2
Tom Tarver-Priebe and Popeye
All five combinations will take part in an official training session on Monday afternoon, with a team of four to be named to take part in the competition. Other countries competing include China, Chinese Taipei, Hong Kong, South Korea and Philippines.
New Zealand Jumping would like to wish all competitors the best of luck in this important Olympic qualifying event.
View Comments